W3Protect
W3Protect is a browser based protection solution for Warcraft 3 maps including among others script optimization and obfuscation as well as custom anti-cheat and anti-tamper mechanisms. Maps are uploaded to and processed on our servers. A basic version is available free of charge, additional features may be unlocked by purchasing the ultimate version.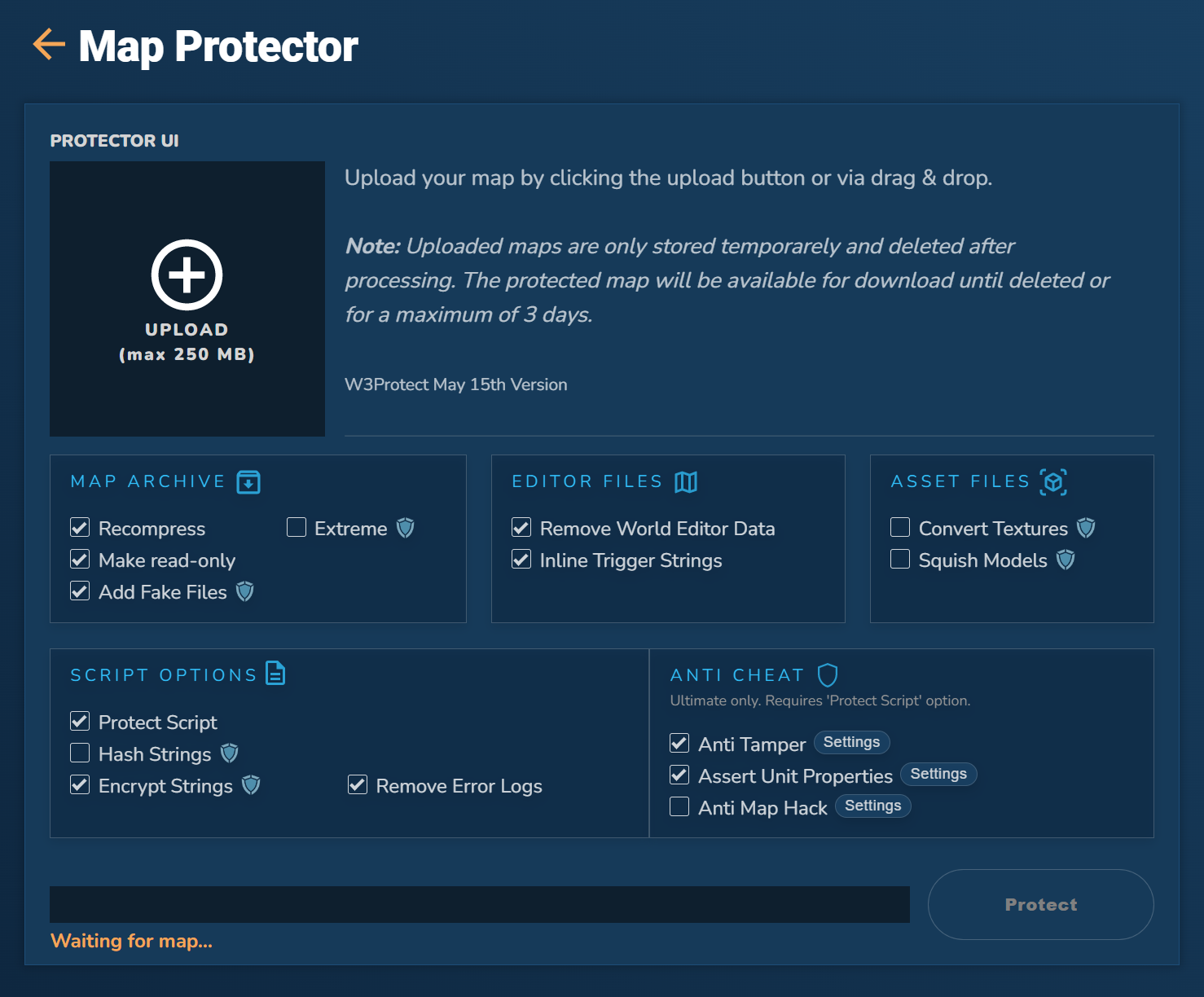 WurstScript
WurstScript is a programming language and toolset for making Warcraft 3 maps which is co-authored and has seen many contributions by fatoxgames members.
Wc3libs
Open source toolset for working with wacraft 3 files and maps.
Meta Engine
Inhouse 2D/3D game engine we used for some of our standalone games.